Welcome to Kingston Fencing Club
Welcome to the Kingston Fencing Club website. Going into its 26th year of operation, the Kingston Fencing Club offers the first, full-time school of fencing in Kingston. The Club is the oldest and most established private fencing club in this area. Our club is a socio-recreational based club that offers also an extensive competitive program for young and the young at heart alike.
The Club has moved from Division Street and we are now located at 83 Terry Fox Drive, Unit #4, Kingston. Our current telephone number is 613.331.4981.
The mandate of the club is to provide a safe environment for the ongoing acquisition of skills and development of fencing expertise in a small group setting. Classes are tailored to meet the needs of different age groups and abilities. Club activities centre on in-house socials and tournaments. The Club specializes in teaching children, teens, and seniors (+50 years of age) how to fence safely.
The Club is a member of both the Ontario Fencing Association (provincial) and the Canadian Fencing Federation (national). It is a proud supporter of Pro-Kids sport program in Kingston and the Canadian Tire Jumpstart sport support program.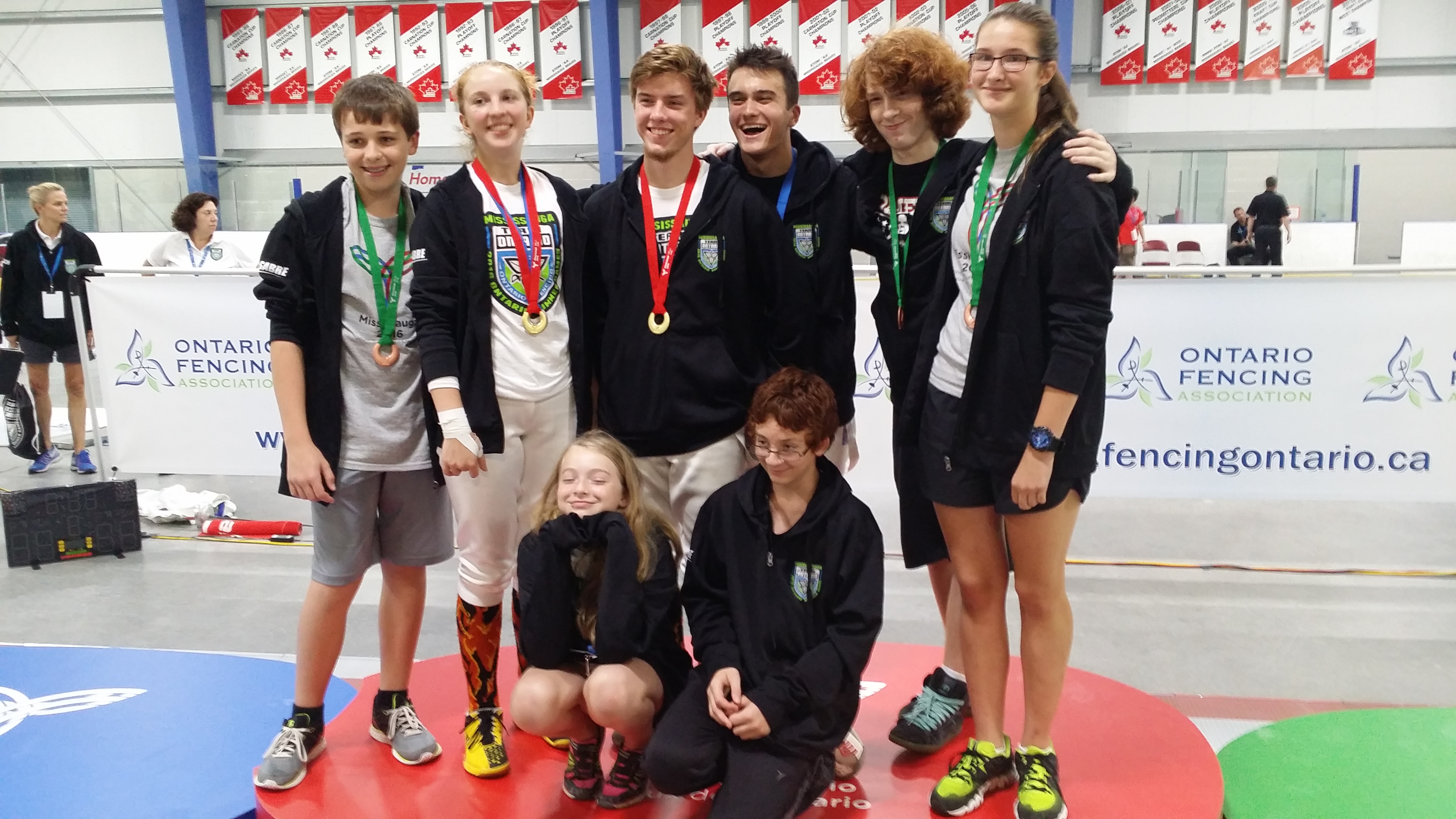 Kingston Fencing Club members do well at the Ontario Summer Games.
Results Page